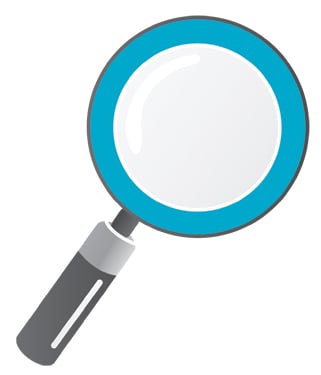 Buying something is easy for the most, provided you know which supplier(s) to get it from. Sourcing is the process of finding the right supplier, who can either be a manufacturer, importer or distributor. And sourcing is all about getting the right pricing and delivery conditions.
Procurement is the overall process of sourcing and buying (or purchasing). You should have a process in place, to optimise the balance between the effort in finding the right sources and negotiating a lower price, and the pricing itself. Typically for larger purchases, it makes sense to do a broad search and, especially where it comes to searches abroad, to hire somebody to do the sourcing for you.
Even in the procurement scene in Malaysia, Supply Chain Management (SCM) has evolved from manual logistics and mechanization-focused processes to:
⇨⇒⇒ modern, digital, and automated integration
⇨⇒⇒ coordination of all supply chain elements.
It plays a vital role in:
Addressing the growing complexity of today's global supply chains
It facilitates and optimizes the flow of products, information, and finances
Allowing companies to create better relationship value
Improving overall business efficiency
Malaysia is a strongly developing market in Southeast Asia. Malaysia's import market amounts to approximately 73% of its GDP and the level of imports into the country have shown a healthy trend over several years.
Strategic Reasons for Efficient Sourcing
- Reducing cost and improving organizational efficiency.
- Corresponds to the focus on core needs and functions within a company.
- Potential access to specialised services and diverse technologies.
- Enhances risk management within the company.
- Gain a competitive advantage through faster delivery times.
- Level the playing field for vendors.
This article brings home a few valuable tips for successful sourcing in Malaysia.
1. Targeting Item-Specific Vendors
Whatever service or item it is you need provided, your best next step is to do your own research and identify which organizations seem to do the best job in supplying what you need.
The 5 tips to be kept in mind for the supplier selection process are:
- Examine and carefully analyze the business requirements
- Establish clarity on what services you intend to outsource to a third-party
- An experienced supplier is more likely to be familiar with related common quality issues
a) they're more likely to be able to identify and fix problems proactively before those problems affect a large portion of the order.
b) the better the expertise of a vendor in a certain category, the higher the chance of that particular item being traded frequently and at higher volume.
c) the vendor is able to get the best pricing from its own suppliers and offer better prices to you as a customer.
d) If the supplier is experienced in exporting to your target market, he'll also be relatively familiar with the quality and legal requirements related to your product
Having an experienced vendor in the field gives you the following benefits:
- No worrying about the intricate details related to the services
- The vendor can also provide valuable feedback on how various processes need to be taken care of as they have the required experience
Once you have decided on what exactly you are looking for and have analyzed the various requirements, you are only more prepared to select and deploy vendors that better suit your organizational needs.
2. Continue Looking for New Suppliers
The right suppliers provide the most suitable goods or services at the most suitable prices and in the right time frames for your specific business needs.
Say you have been with a particular supplier all these years and you obviously share a mutually beneficial relationship with complete confidence in the party. Yet it makes sense not to pass into the comfort zone of complacency to the extent where you begin to feel that there is no need to look for other suppliers.
The bottom line is that there is a need to change suppliers after every some time to prevent us from being taken for a ride, and to educate ourselves on a timely basis on newer innovations, solutions, and pricings.
Here are some common reasons you might need to change suppliers:
- You've found another supplier that's better value for money.
- You need to cut down on your expenditure to increase your business's bottom line.
- Your business has grown and you've found a supplier that can better fulfil your business's growth. This could involve changing to an interstate or overseas supplier.
- Your current supplier is closing their business, or no longer stocking the items you need.
- Your current supplier contract is expiring and you want to check out other suppliers before resigning.
- You have begun to sense a lack of communication with your supplier lately.
Supplier Diversity:
Supplier diversity is a healthy practice that should be instilled in every organization. Not only does it benefit the community around you, it also provides a distinct competitive advantage for businesses.
It provides benefits such as:
Promoting Innovation
If you continually use the same suppliers without branching out into new, diverse markets, you risk stymieing the creative benefits you should be receiving. We should encourage new small and medium-sized businesses because they bring along the added innovation advantages, differentiating themselves from their competitors.
Encouraging Competition by Keeping Prices Levelled
When sourcing for the products you need, there are many factors like cost, location, deliverable date etc that needs to be looked into when choosing a supplier. A supplier would try and give you the best deal they can to win your business. This promotes competition between suppliers which reduces your direct and indirect spend.
Penetrate New markets and Gain New Customers
Organizations implementing supplier diversity programs are more prone to access new markets and gain new customers. As you reach out to more and more suppliers, you will become privy to each of their business networks and certification networks. A complete win win situation.
Provides Multiple Procurement Channels
Procuring a large database of suppliers allows you to analyze the prices, location, and range of goods of several suppliers and choose the one that works best for them. A final benefit to having multiple channels is the volume of opportunities created by forging new relationships with suppliers.
3. Explore E-Commerce Marketplaces
The E-commerce marketplace is a place or a website where one can find different brands of products coming from multiple vendors, shops or person showcased on the same platform.The Internet brings suppliers and provides closer together, facilitating reduced costs, better communication and a more efficient process.
Thankfully, there exist E-commerce marketplaces in Malaysia, with some even offering procurement-friendly features that can be utilized as well.
It is important to explore e-commerce marketplaces because some suppliers can be off the grid but may have a presence on online platforms. One must access a broader range of suppliers, and the different bidding approaches that systems facilitate as they provide for incredibly successful outcomes for buyers.
Marketplaces help in:
- Establishing an efficient sales channel
- Increasing vendor visibility
- Getting leads from a large number of potential buyers
These types of Supplier-oriented e-marketplaces are also known as supplier directories and are usually searchable by the product or the services being offered. The buyers can also access information about the suppliers, products or the region that they are not familiar with.
4. Do not Overlook Hidden Costs
Product pricing is important but equally important are details as delivery charges, logistical risks etc which are essentially hidden costs that must be looked into. Let us explore a few of these:
Quality Failure
The implications of a quality failure from an international source are much more severe than from a domestic source.
Reasons:
Due to lead times that involve different time zones and much longer distances
A. it can take several months to rectify a quality problem
B. poor quality increases the rate of returns from unhappy customers,
a) resulting in discounts, recycling or disposal of defective products
b) resulting in increase of reverse supply chain costs
c) negatively impacts the bottom line
Logistics Risks
Moving goods across borders and long distances is complex and in the midst of managing logistics, poor decisions can lead to a cascade of issues. Even assuming transport costs have been factored into your feasibility research, there are many risks to consider and plan for:
- Loss or theft in transit, including piracy
- Deterioration or damage Increased lead times due to distances
- Communication delays due to time zone differences and/or the need for interpretation
- Complex documentation requirements that may require research or consulting costs, e.g. import restrictions, permits, licences, quotas, standards, regulations
- Large international purchases may require formal international purchase agreements, as well as special packaging and shipping and handling procedures.
Monetary Risks
Although the use of foreign suppliers can save costs due to such factors as lower costs of labour and proximity to raw materials, there are also risks that can impact costs:
- Unanticipated and rising shipping costs
- Cost of delays or loss of goods in transit
- Rising costs of transactions, such as documentation fees, contract management fees and third party supplier audit fees
- Costs related to time zone differences, extra time for storage or transport delays
- Costs of managing the supply chain; the more complex the supply chain becomes, the more expensive it is to manage
- International exchange rates
Lack of Awareness of Laws
Different countries have different standards, laws, regulations and business practices that can impact sourcing from other countries, either by adding costs or requirements that would be considered illegal in one's own country.
Technology
Tracking product flow from global suppliers could require new technology, which will increase costs as well.
5. Working with Manufacturers
Manufacturing costs go down as the volume increases. Consequently, MOQ is one of the most important metrics when dealing with.
If you have a huge item requirement, it is best to get in touch with manufacturers directly. At the same time many of them have their individual distributor network. However if you have enough volume, it is likely that many of them will connect to their distributors and even assist in negotiating a better MOQ and pricing on the customer's behalf. Many manufacturers appoint relationship managers who:
- Essentially attend to the demand in cases of high volume
- Are a go between the distributors and the manufacturers
- Assist in the negotiation of costs and ultimately the fulfillment of order
It is advisable to consult multiple manufacturers to increase cost negotiation, and to attend to the need of ready availability of an item which means that in case one particular manufacture runs out of an item, you can procure the same from another one.
Sourcing from global suppliers is a widely used strategy for sustaining competitiveness and maintaining profit margins. Businesses need to balance low-cost sourcing with their own quality requirements, as well as risk and cost analyses.
Keep the purpose of global sourcing in mind by ensuring costing is realistic and includes all the costs of sourcing, such as planning, transition and implementation costs. If a competitive advantage is to be gained by lowering costs, it is important to ensure there are no hidden costs that will essentially eliminate any realized cost advantage.
References