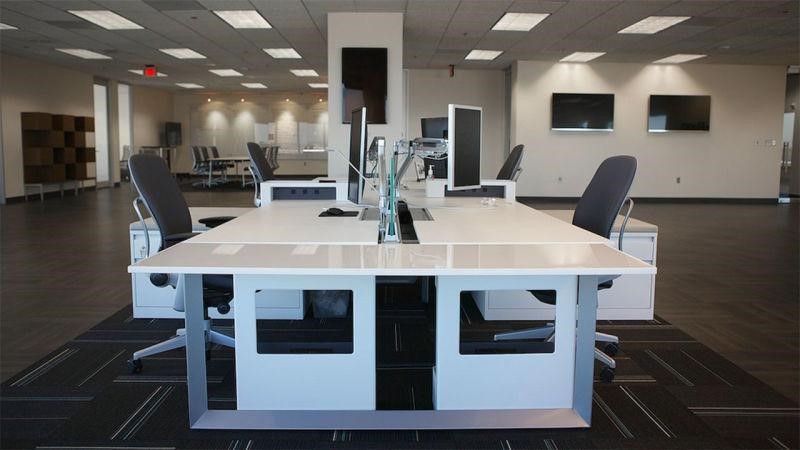 Hygiene is considered to be a measure of people's way of life. When a person has good hygiene, they do more than just make themselves comfortable. They also make it much easier and more comfortable for other people to be around them. When it comes to the workplace, cleanliness and personal hygiene are of utmost importance too, as they are always included in every company's norms and policies.
Every workplace needs to be hygienic not just for the sake of having a good reputation and making good impressions but also for the sake of the health and safety of everyone such as customers, visitors, and employees. One of the best ways to ensure excellent workplace hygiene is to implement hygiene policies that all parties need to follow.
Cleaning and hygiene are symbolic with clean up everything that we saw with our eyes. Also, cleaning and hygiene that we are about to talk here are to clean up dirty germ that we barely seen with our rough eyes by using alcohol antibacterial chemicals.
Isopropyl: What alcohol chemicals (Isopropyl Alcohol) can do with cleaning
Isopropyl Alcohol or 2-Propanol is a very commonly used disinfectant within pharmaceutical companies, hospitals and cleanrooms. It is even used in the purification of electronics and medical device manufacture. It has a number of different purity grades and they are designed for different use. They are beneficial cleaning chemicals and disinfectants and depending on how concentrated they are, they can get rid of all sorts of bacteria and impurities.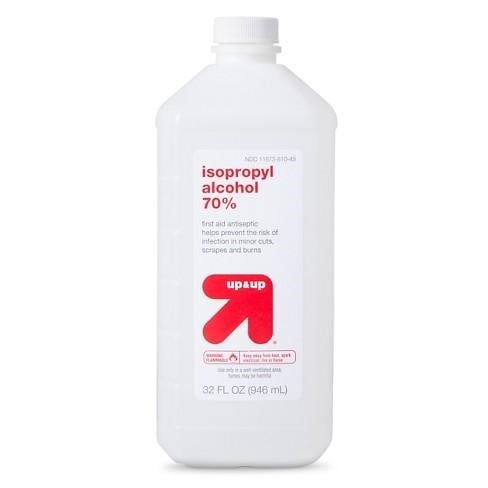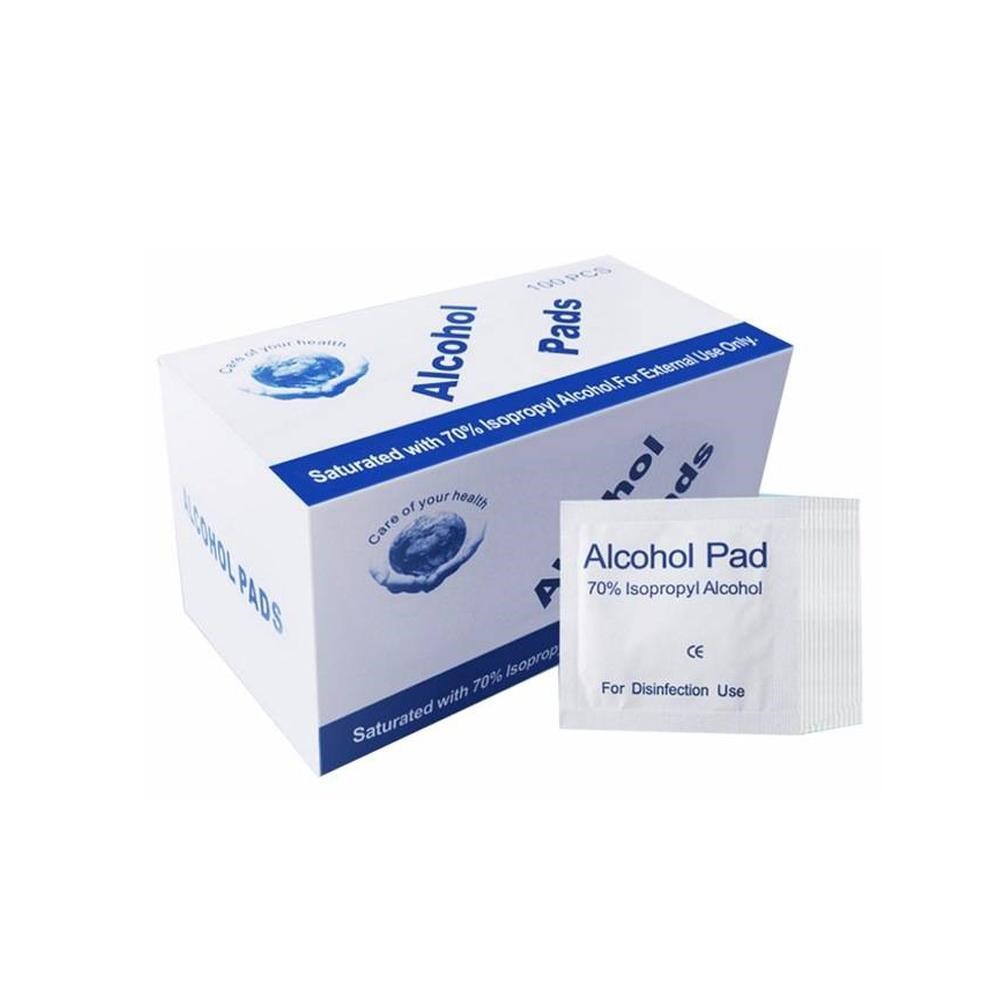 Example: Isopropyl Alcohol 70% and Alcohol Pad
5 great uses of rubbing alcohol:
There are some interesting applications for rubbing alcohol. Because it can easily purchase within only less than RM20 per bottle, yet it is a good alternative to have rubbing alcohol for cleaning uses. It is typically used to treat the skin as per medical purposes but the uses of rubbing alcohol surprisingly have a high number of applications on cleaning purposes.
This makes a great cleaning product as rubbing alcohol is also antibacterial. It's drying quickly, so it is not leaving streaks. It is not recommended for everything, but below are 5 great uses for rubbing alcohol.
1. Office Disinfectant
Mix up rubbing alcohol with plain water in a spray bottle, and use it to disinfect points of contact and other germy areas. You can even use it directly on a cotton pad to clean monitor, photo frame, doorknob and many more.
2. Clean Sinks and Chrome
Once you've cleared out your stainless steel or porcelain sink, spray rubbing alcohol in the sink to not only clean and disinfect it, but to shine it up as well. Use a dry cloth to buff the sink basin as well as the chrome finishes.
3. Really, Truly, Clean a Dry Erase Board
Whiteboard marker can easily turn to permanent marker if took a long time to clean up the whiteboard after use. With the magic of rubbing alcohol, spray a few times on the whiteboard and leave it for a minutes before wiping away the marks using a paper towel.
4. Remove Ink and Permanent Marker Stains
If you get ballpoint ink, gel ink, or permanent ink on clothes, soak the area with rubbing alcohol for a few minutes, then blot the stain up with a clean paper towel. Launder according to the clothes' care instructions and repeat as needed. It may take a few repetitions but it worth the patience.
5. Disinfect your Mouse and Keyboard
Mouse and keyboard always have the unwanted germ than we never seen with our rough eyes. Apply rubbing alcohol as disinfectant and feels the mouse and keyboard clean like never touch before.
The difference between low alcohol vs high alcohol percentages:
Ready-To-Get list of Disinfecting Wipes / IPA Liquid in Lapasar.com
| | |
| --- | --- |
| More disinfectant | Less disinfectant |
| Higher moisture content | Higher-strength |
| Stay on the surface longer | Will evaporate quickly |
| Rubbing alcohol for skin | Useful for cleaning applications |
| Not harsh | Purposely for industrial, cleaners |
Ready-To-Get list of Disinfecting Wipes / IPA Liquid in Lapasar.com
| | | |
| --- | --- | --- |
| 1 | Neshshield Virox Adult Wet Wipes (Non-Alcohol) | RM15.83 |
| 2 | BD Alcohol Swabs / Alcohol Pad / Cleaning Pad | RM16.00 |
| 3 | 3M 504 Alcohol-Free Respirator Cleaning Wipe | RM16.40 |
| 4 | Neshshield Virox 70% Isopropyl Alcohol Wipes 50PCS/BOX | RM26.38 |
| 5 | Neshshield Virox Hard Surface Bactericidal Alcohol Wipes | RM48.53 |
| 6 | Neshshield Virox Multi-Surface Disinfecting Wipes (Non-Alcohol) | RM48.53 |
References: