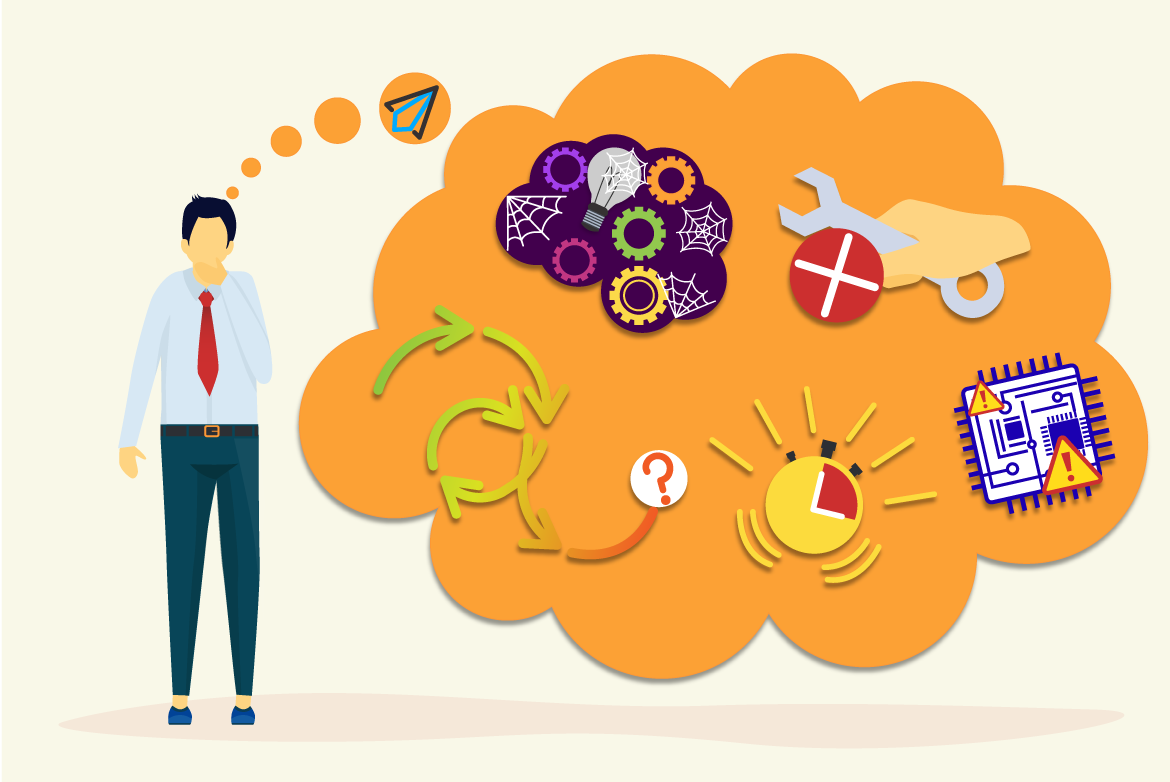 Procurement is one of the core activities of many businesses. Many companies nowadays strive to achieve maximum efficiency in their procurement measures, be it through the systems they use or the practices they follow.
Yet, issues such as exceeding budgets or receiving wrong goods are no strangers to the procurement department. Even the most common procurement mistakes have simple solutions. In fact, some of those fixes are right under our noses.
Be it human error or organizational shortcomings, the issues that arise from them can be greatly mitigated by simple revisions in internal policies and protocols established over time. Just as much, effective vendor management plays a significant role in avoiding costly mistakes as well.
Here, we look at how internal and external constituents of the procurement process contribute to the ineffectiveness of a company's procurement practices.
Problems within the Procurement Department: How Quick Fixes Can Solve Long Term Mistakes
1. Exceeding Budgets
Most procurement professionals would agree that budget overshoots are still a commonplace issue. While the most apparent cause of this would appear to be reckless spending, it is found that the internal communication discrepancies are more prevalent causes. When budgetary updates are not communicated effectively throughout the procurement chain, inconsistencies in budget caps and purchase decisions become an unfavourable outcome over time.
Given how subtle this issue is in nature, it is often easy to overlook. Ensuring that versatile policies within your procurement protocol are constructively conveyed to all relevant sub-departments helps in bringing everyone involved onto the same page--leaving no room for costly incoordination.
2. Not Understanding a Product's Value Proposition
Let's assume your department is deciding between two printers, one priced at RM200 and one priced at RM400. Typically, the RM200 printer wins in the mind of procurement executives because of the price. However, that in itself does not suffice as an efficient purchase if you consider that a RM200 printer may require more maintenance and may need to be replaced more frequently.
That being said, it is essential that the procurement department's goal is not only to purchase items with the cheapest price tags but to ensure that the inferior quality does not manifest into a headache which will only incur costs over an extended period of time.
3. Small Order = Instant Delivery
The title above represents the typical mindset when one makes a small purchase order. This seems harmless but may make the person in charge for procurement nonchalantly put it off for a later time. However, the problem is that the premise of this equivalence is never guaranteed as mishaps can happen even with your trusted regular vendors.
They may face a delivery shortcoming, may deliver the wrong items or worse, the three deadly words that directly disrupt last-minute purchases – they may be 'Out of Stock'. A better way of going about is not to base the time of purchase on the order size but rather on the urgency of each order. This proves to be more effective in planning purchases and hence receiving them timely.
4. Automatic Solutions, Manual Procedures
Most companies are now making a healthy shift to E-procurement strategies and tools that help them save both time and cost, owing to the emergence of many procurement software and platforms on the scene. However, some still struggle to utilize their full capabilities. Others may find themselves using an online catalogue to submit their purchase requests, but they might still not be doing it electronically.
It begs the question: Do they really know how to check order approvals, the status of orders or even confirm the receipt of the goods on their system electronically? It is imperative that all executives within the procurement department have been given full training and understand the digital solutions they now utilize to carry out their procurement activities.
A company may have one of the best procurement systems in the market but if its users within the company are uncomfortable using the system, it would render it useless. Nonetheless, e-procurement solutions are designed to combat issues that were posed by conventional procurement methods and should be treated as such.
Simple practices like conducting reviews with your fellow colleagues on the efficacy of the current system in use & their mastery of it, and assessing whether the solution could be improved or replaced with something that is better equipped to deal with the company's purchasing needs can go a long way.
External Problems & Their Causes
1. Bloated Prices
This is a problem that even the biggest companies fall victim to. You've worked with your suppliers for years, who you entrust with their support. They were also always willing to provide your company with substantial cost reductions on product pricing and in an ideal world, nothing should have changed that. Sounds like a win-win situation? It can be--but only if you're keeping abreast of what other suppliers in the market are charging as well.
Some professionals see the red flag with their current supplier's pricing only after revisiting the market after a long time. A healthy practice is to conduct a timely comparison between the prices offered by your suppliers and others in the market to avoid them leveraging on your company's trust alone and marking up prices.
2. Good Prices, But What Else?
Needless to say, cost reduction is the topmost concern and all efforts are generally aimed at tackling it. However, one must always keep in mind that cost reduction isn't always achieved by only getting lower prices on products. By factoring in other aspects of purchasing, you open yourself to other value-added possibilities that vendors can bring to the table. Other lucrative benefits such as flexible payment terms, free shipping offers, and better quality of products should not go overlooked.
For more important purchasing decisions, it is vital to building a strategic relationship with your vendors to gauge their insight on the market that they are in, and how they could be of benefit to your organization. Ultimately, it is crucial that professionals stay on their toes as falling for certain marketing gimmicks could backfire. A product that goes for RM50 with free delivery almost always tends to sell better than the same product that goes for RM40 but has an RM10 delivery fee.
3. I Want The Same Product, But Only Better
Sometimes, merely outlining your required specifications for a product does not guarantee an informed purchase that is best suited for your organizational needs. Be it the purchase of a projector or a heavy machinery tool, there may be better alternatives out there in the market which you're probably not familiar with. Who better to ask than vendors themselves as they too keep themselves updated with the latest market trends, right?
Keep the communication with suppliers open so that they can suggest newer innovations in the market that may be more worth your while. Even if you're aware of what you're looking for, be sure to encourage inquiries and clarifications to ensure that the vendor delivers exactly what you need without any misunderstandings.
4. Alliance, Reliance, Compliance
As important as it is to work with good vendors, having good vendor policies in place turns out to be more crucial over time. What good are your vendors if they are unable to work based on the standards that you have set for your company? While your company's professional and timely conduct is something that concerns you primarily, it has to be firmly communicated and established to external contractors and suppliers as well.
If vendors regard the policies in place as the word of the gospel, problems such as the delivery of products to the wrong department or not producing invoices to be stamped by the authorized company recipient would cease to exist. Some argue that these problems would inevitably carry on as human error cannot be removed from the equation, but not working towards reducing the margin of error leads to criminal wastage of time and money.
Ensure that your vendors are equipped with a document with an arrangement that they have agreed upon, so they are clear on what they're signing up for. Along with that, pay attention to details when drafting up procurement procedures with vendors. Look back on previous incidents with vendors to set policies that are immune to error. These include reimbursements for product returns, documentation requirements during order fulfilment, and a full-proof delivery period.
Setting these criterions in stone and communicating them effectively helps in ensuring that you have a healthy order and vendor management.