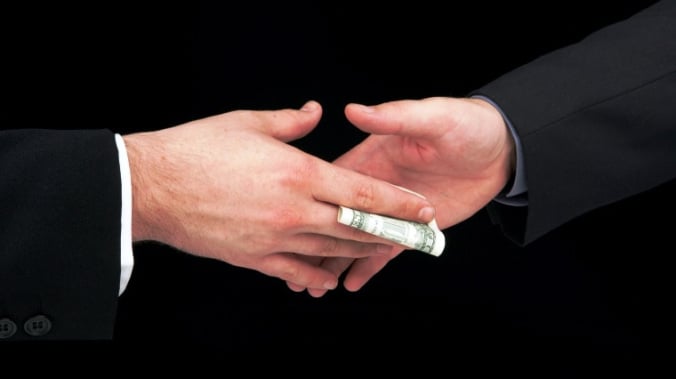 "Procurement fraud can be defined as dishonestly obtaining an advantage, avoiding an obligation or causing a loss to public property or various means during procurement process by public servants, contractors or any other person involved in the procurement."
At a deeper level, the term is related to huge time losses for, encouragement of the notion of easy money for the perpetrator and the final blow, the loss of integrity. For termless years, brands, big or small, have been crippled with the epidemic of procurement frauds conducted in a multitude of ways, as we have seen earlier.
But the big question that ignites this discussion is how exactly this fraud is perpetrated. The reasons lie right within the system being contract bid-rigging, false commitments towards the conditions of a grant, discrepancies between vendor and organization database, disproportionate division of responsibilities in the finance section and so on.
It is absolutely imperative to decrypt the code to prevent the concerned department from being cuckolded by fraudulent employees or contractors. A few essential steps can go a long way to nip the menace in the bud.
The fusion of analytic concepts: Hybrid analytics must be resorted to by companies. Frauds can be effectually detected if there is detailed information of vendors in company databases which contain key information as data on retailers, income tax, the company's licences, criminal records, any important history and more. This empowers the X organization to tap the fraud before it hits.
This said, the analytic approach has a multitude of layers that work together to lend perfection to the task.
a) Organization rules:
A concerned organization has every right to lay down its rule book even for the basic errors in data entry and schemes implemented. Analytics is the key word. The right analytic techniques help to work on the most needed areas without disturbing the course of transactions.
- This brings us to Anomaly detection
- Detects any unusual pattern of behaviour
- The sudden change must be taken as a warning
b) Profiling:
Profiling is a quick device to detect a typical pattern related to fraudsters; the system will immediately react to the same and flag it accordingly.
c) Text Mining:
Social media is an excellent tool that gives away any unexpected, unprecedented activity that must be given priority. For instance, an employee who earns a meagre salary owns a luxurious car must warrant attention.
d) Associative linking
Associative linking is indispensable. The reasons are obvious. Link analysis is exploratory in nature as it detects relationships between individuals linked through static attributes as phone numbers; addresses or transactional attributes or business relationships.
Any similar relationship deserves proper validation before reposing faith avoiding any residual fraud.
Identification of frauds in the system and the offenders can be attained through a multifaceted, anti-fraud detection approach that combines sophisticated data integration with a hybrid analytical approach.
The combination of data integration and a hybrid analytical approach is the key to uncovering the crime organizations in the first few months. This will limit to a great extent, potential losses for companies. The idea is to form an integral system of diverse analytic applications.
This system can help one to:
It must be ensured that the same individual doesn't have control over the entire purchasing process. In other words, a single individual shouldn't be able to create purchase orders, key in invoices and issue payments.
Even if you have tighter controls, segregation of duty is more effective in minimizing the chances of procurement fraud.
For example, consider for a moment that there are two different departments handling purchase orders and invoices:
- Procurement department entirely manages purchase order process
- Accounts payable manages invoice captures and payment issuance
This will prevent the complete financial monitoring by a single entity preventing frauds.
Says Cary Meiners, second vice president of financial and professional services at St. Paul Travellers, an insurance company in St. Paul, Minn. "For example, you can't have the same person approving contracts and doing the audits."
Annual Auditing:
Annual auditing can be a big deterrent to frauds. It may not be able to detect every minute fraud, yet it will instil fear amongst those related to keeping their books in order. Auditors are known to put across questions out of the blue and are adept at detecting errors of sorts in accounts books.
Besides, it helps someone out of the organization to examine the assets and related documents. Physical security also has a substantial role to play in avoiding frauds. It is advisable to store the valuable assets as cash and important documents under lock and key with fully operational cameras all around.
Proper authorization to approve transactions and documentation also provides fraud prevention opportunities. Limiting authorization and documenting transactions reduces the opportunity for workplace fraud.
Reducing Cash Transactions:
Cash Transactions are most prone to frauds. It is impossible to gauge internal thefts if there is a regular practise of cash transactions within the company. With the phenomenal advancement of digital technology, cash transaction must be treated as a dying practise.
Hence, traditional systems of cash-based point of sale must be replaced with mobile point of sale (mPOS) systems which will not only restrict internal theft and fraud, but it will also monitor employees' behaviour and activities in depth.
E-Procurement:
E-Procurement involves procuring goods or services via electronic means. The digitalization of the procurement system is aimed at
- The reduction of costs
- Higher market transparency
- Better coordination and collaboration.
This inevitably leads to automation, which is also vital in combating procurement fraud. Besides its productive capacities, automation has innumerable advantages pertaining to the prevention of frauds. The system generates the purchase orders and guarantees the approval of the concerned invoice at the right authorization levels.
The system creates a receipt for the end-user ensuring the validity of the purchase order. The 3-way match that involves matching a purchase order with receipt and invoice again reinforces the fact that the payment is made for the purchased and delivered item.
The system sheds light into company spending since the data is assimilated at a single place and can be analyzed and processed for the history of the concerned purchase by running reports on the same.
In 2014, the corporate world witnessed the astounding Brihanmumbai Municipal Corporation case in India, whereby more than 20 BMC officials have been investigated in connection with e-tendering scam, in which loopholes were created which enabled preferred vendors to submit bids while other qualified vendors were unable to submit their bids.
The fact that the interactions between public and private organisations when procuring goods and services are legitimate seems to be just a myth since the relationships of public and private organisations mainly work to secure private interests. Because of that, e-Procurement may provide a mechanism for a transparent evaluation and selection of the winner of a government contract and a way to fight dominant power relations and the influence of vested interests on public-private interactions.
The use of online technology for public and private procurement (e-Procurement) aims to reduce face-to-face interactions and, thus, increase market transparency, build trust, and limit fraud and corruption
e-Procurement:
(1) can escape the influence exercised by political and economic forces when rewarding government contracts,
(2) manage demands and interference from third parties, and
(3) is useful at the nexus of public-private relations.
Procurement fraud is an extremely urgent issue that must be given due consideration and tackled at the root level before it takes the entire spectrum of companies into its grip and causing an irreparable loss in terms of money, security, and integrity.
Yet, if there is one key point that can be taken away from the above, it would be that technology shouldn't only be used only to deliver convenience but also to be used efficiently to establish more bonafide systems in place that mitigate human errors and shed light on grey areas.
References: