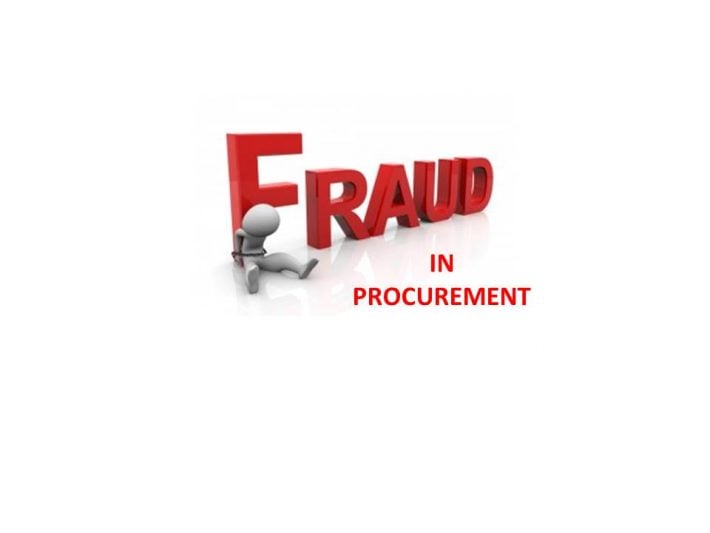 The procurement sector around the world is constantly evolving while incorporating new developments and solutions that have emerged in the market over the years. Procurement professionals in Malaysia are not alien to new strategic procurement processes and E-Procurement tools that are readily available for their perusal.
Even government agencies in Malaysia have been conducting their procurement activities using the E-Perolehan platform for the last 20 years. However, for years, there has been an underlying problem in the procurement sector on a global scale, and Malaysian procurement is no exception to it, namely procurement frauds.
Let's take a look at some of the statistics that highlight the extent of this issue in Malaysia.
Not So Fun Facts About the Malaysian Procurement Space
From 2010 to 2015, 114 reports based on false claims have been lodged with MACC amounting to approximately RM31 million.
In March 2016, nine people (including a senior ministry official) were charged with embezzlement of RM107 million in federal funds.
In 2017, A 'Datuk' businessman and a former GLC officer were charged in court with 56 counts of fraudulent claims from Petronas Carigali amounting to RM789,360.
When the National Anti Corruption Plan (NACP) 2019-2023 was launched by Prime Minister Tun Dr Mahathir Mohamad early this year, it was revealed that the procurement sector accounted for the highest number of complaints (42.8%) received by the Malaysian Anti Corruption Commission in the last 5 years (2013-2018).
If the stats are any indication, Procurement frauds are rampant -- yet syndicates are usually discovered and busted only after the damage has been done. How is it possible that government agencies, GLCs, and private companies still face this problem in spite of them having firm policies in place?
As the old adage goes, 'Prevention is better than cure' -- and the best way to detect such illegitimate activities at an early stage is to look out for the warning signs. It is important to understand the different types of fraud that can possibly take place during the bidding process and the red herrings that are indicative of them.
1. Bid Manipulation
Procurement personnel with vested interests may devise the bidding process in ways that benefit the contractor that they favour for winning. Requirement specifications may also be tailored in a way that helps their chosen bidder to win.
Given the access to the data they have at hand, certain employees could leak confidential pre-bid information and details they have obtained on other vendors. This is a discreet and definite method of giving an unfair advantage to the favoured bidder prior in the process.
Noticeable Red Herrings:
Loose regulations on bidding procedures (lack of deadlines, the extension of bid due date).
Acceptance of late bids.
Unprecedented 'pre-qualification' procedures.
Qualified or winning bidders are disqualified for unclear reasons.
Very narrow contract specifications.
A high similarity between contract specifications and winning contractor's line of product or services.
2. Collusive Bidding
Also commonly known as 'bid rigging', a few bidders come together to conspire to ensure the victory of designated contractors. This then allows them to win contracts on a rotational basis and divide them across different territories, ultimately gaining a collective monopoly.
Should procurement personnel be involved, they too would receive a kickback as a token of gratitude.
Noticeable Red Herrings:
The winning bid is noticeably bloated when compared to company's price-lists, cost estimate and previous contract stipulations.
Unusual bid patterns (too high, too consistent or too far apart, similar round numbers)
Bids made by colluding bidders are too similar or close to each other.
There are visible connections between bidders, including their phone numbers, personnel or physical addresses.
The winning bidder may then hire the losing bidders as subcontractors.
3. Unbalanced Bidding
Here, bidders are usually seen manipulating the bid prices on line-items to gain an advantage in the bidding process, and/or to gain long-term profit. This is usually made possible with the help of a corrupt relationship with project officials. For instance, a bidder might quote drastically lower prices on line items that the bidder knows would not be very much needed by the company after the contract award.
Yet, bidders with low bids also tend to be the ones who are found delivering goods with lower quality than promised. Another example would be bidders quoting high prices on line items that the bidder knows are subject to change orders that would increase in quantity.
Noticeable Red Herrings:
Particular line item bids appear to be unreasonably low or high.
Requirements for low bid items are reduced in subsequent change orders.
Bidder also participated in the drafting of contract specifications.
4. Change Order Abuse/Variation Abuse
A contractor, usually with the assistance of a procurement executive on a payroll, may initially submit a low bid to secure a contract but then submit variations and/or change order requests to increase price and profit. This also helps in paying off the executive involved with kickbacks on a timely basis.
Noticeable Red Herrings:
Contract specifications surrounding the change orders are ambiguous in nature.
Frequent and unexplainable change orders by a specific contractor that are approved by the same employee time and time again.
The frequently occurring pattern of low bid award followed by change orders that increase the price or scope of the contract, or extend the contract period
Do Procurement Frauds End at the Bidding Process?
It is common for procurement frauds to be devised by external contractors and employees alike due to a perceived financial need or opportunity, as discerned by the Association of Certified Fraud Examiners (ACFE). Simply put, frauds do not end at the bidding process.
Instead, the bidding process only establishes a gateway for different types of fraud that can take place operationally as well. Here we list down the top internal procurement frauds and how you can fix that.
References: